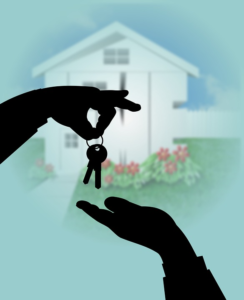 If you can buy a television or a refrigerator without actually visiting the store, can you do the same for buying property? As improbable as that sounds to many, that's very much a reality today. To put it very simply, let's imagine a scenario as the one below:
Living outside India, your work or maybe your busy schedule doesn't allow you to travel frequently to Kolkata. At the same time, you are looking to buy property for yourself or your family. It is only natural that several pertinent questions will pop up in your mind like – How do you go about it, Who do you trust to manage the entire life cycle (starting from property hunting to bank loan/transaction to completing the legal formalities like registration and deed transfer) on your behalf, etc.
If these are your areas of concern, while buying a property in Kolkata, the 'Property Management' division of Nirvaana Solutions can help you manage the entire life cycle end to end, with its team of experts including Property dealers/brokers, Banking professionals and Legal advisors. All you need to do is- tell us your requirements, and we will manage the rest. Even while you are away from the city, our team of experts will guarantee, that the entire work flow does not get disrupted by your absence, thereby ensuring your peace of mind. .
In the section below, you can see how our team of experts will handle each of the critical phases of property purchase, in your absence.
1. Finding the right property : All you need to do is to let us know (in as much detail) about your requirement. After that, our team of property dealers/ real estate brokers will do an extensive search and prepare a list that closely matches your requirement. At every stage we will send you pictures and our feedback on each of the properties. To give a 'real touch' to this search, we will also offer you a Video tour (live, recorded as appropriate) of the property. You can go through that leisurely, while you are sipping a cappuccino at Starbucks or lazing around on your sofa, or relaxing in your garden. With different forms of technology at our fingertips, physical distance is no longer an obstacle in today's world.
2. Due diligence of the property, developer: Once you have nailed down a particular property or jotted down a tentative list of few properties you might be interested in, the next step is to do a due diligence of the property/properties and the associated developer(s) to ensure whether or not to proceed with this transaction. This is also the stage where we would investigate and thereafter reject any property where we see any signs of dispute, illegal construction, abnormal behavior (like developer disagreeing to produce certain documents) etc. If you would like to make a down payment (i.e.no bank loan) on the property, then this step is very critical and you would need to have a thorough due diligence done. However, you can also opt for a high level/ basic check if you are going to take a bank loan, since the bank will be doing its own level of thorough scrutiny. We will coordinate with the builder/seller to collect important documents (like: Chain of title, Deeds, Sanctioned plan, Municipal records and Tax papers-if any, etc) regarding the property for carrying out the Due diligence (on behalf of you). Our legal team will then do an indepth analysis of the records and produce a report that we will share with you.
3. Bank loan: Out of all the 4 critical phases in a property purchase, this particular phase can get a little complicated and time consuming if you cannot come down to Kolkata – due to your busy schedule/urgent business trips/unavoidable board meetings/other commitments and still get the bank loan sanctioned. However, due to our excellent corporate relationship with some of the best private banks, this will also not be a problem. . Our team will do the entire coordination (with you and bank officials) which includes discussion of loan application process, collection of necessary forms and papers, preparation of check list of items for submission, providing supervision on documents for submission and any back and forth support to you during form filling up process, etc.
4. Legal documentation (property registration): You are now on the last leg of the process, and trust me – this is the simplest of all. If you have all the papers ready (ID proof, Pan card, OCI card,) which were already required for getting the bank loan approved, along with a Power of Attorney document (our Legal team will do it on your behalf), then this task is quite simple. Our legal team will send you the requisite forms to be filled and duly signed (fingerprint) and returned back to us via courier. On the day of Registration, all these papers/forms will be taken to the registrar's office, along with your nominated representative (marked under power of attorney) and the developer himself, to complete the formalities and transfer the deed from the seller to the buyer.
If you are reading this, it implies that you have already gone through the above explanation of what are the critical phases of property transaction and how they can be handled by us, in your absence. So if you have been perplexed all this while about purchasing property in Kolkata, without actually being present for the often tiresome process, the "Nirvaanic" solution to your problems is just a simple click away. . All you need to do is- send us a mail (contact@nirvaanasolutions.com) or call/whatsapp us (+918777089746), and we will take it from there. So here's to the hassle-free acquisition of your dream property in Kolkata- in your absence!